Welcome to the Karges Group!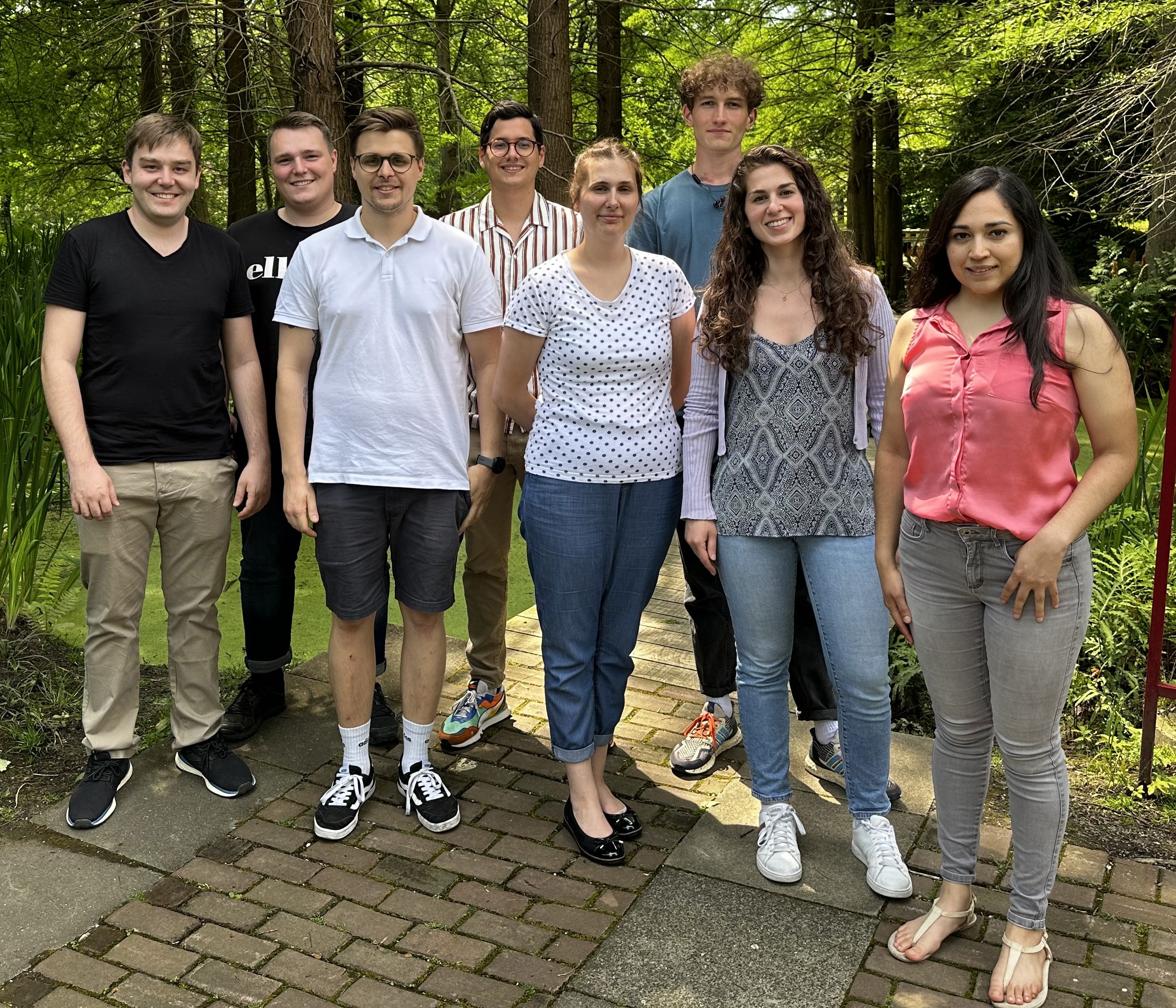 The Karges Group is a newly established research group at the Ruhr-University Bochum in the field of Medicinal Inorganic Chemistry. The focus of the group is to understand, identify and/or influence biological processes in living cells using metal-based compounds. Capitalizing on these insights, novel classes of therapeutic metal complexes are developed which could find applications to treat cancerous tumors.
Students interested in conducting their Bachelor / Master thesis or a research project in the Karges Group are always welcome. Please contact me for more information.
---
News
Very excited to have our article on the imaging and treatment of incureable tumors and their metastases published in Nature Comm.
Our review article on the chemical or photophysical reduction of platinum(IV) prodrugs got accepted in ChemNanoMat
Our review article on the encapsulation of ruthenium complexes for tumor-targeted anticancer therapy got accepted in BME Front.
Our book chapter on the role of iron-sulfur clusters in viral diseases got accepted in Encyclopedia of Inorganic and Bioinorganic Chemistry
Our manuscript on the

exosome camouflaged iridium photosensitizers for apoptosis-autophagy-ferroptosis induced anticancer therapy

got accepted in Biomaterials
Welcome to Stephan who is joining the group for an in-depth master internship! He will work on the synthesis of new metal complexes for anticancer therapy.
Our paper on the p

olymerization of immunogenic cell death inducing platinum prodrugs in calcium carbonate nanoparticles for combined chemotherapy and immunotherapy

got accepted in Chem. Sci.
Our paper on the encapsulation of Artoxplatin into polymeric nanobombs for combined photodynamic therapy and immunotherapy got accepted in Adv. Sci.
Welcome to Alessia who is joining the group for an in-depth master internship! She will work on the synthesis of new ruthenium complexes for anticancer therapy.
Welcome to Felix who is joining the group for his Bachelor Thesis! He will work on the synthesis of new metal complexes who interact combined by chemotherapy and immunotherapy against cancer.
Our manuscript on the incorporation of a NIR-II fluorescent bodipy dye and an immunogenic cell death inducing platin complex for cancer-targeted chemotherapy and photodynamic immunotherapy got accepted in Adv. Funct. Mater.
Welcome to Lukas who is joining the group for his Bachelor Thesis! He will work on the synthesis and biological evaluation of new metal complexes with novel anticancer mechanisms.
Our publication about camouflaging iridium complex containing selenium nanoparticles with cancer cell membranes for tumor-targeted photodynamic therapy got accepted in Inorg. Chem. Front.
Welcome to Leonie who is joining the group for her Bachelor Thesis! She will work on the biological evaluation of the anticancer properties of new metal complexes.
Welcome to Steffi who is joining the group for an in-depth master internship! She will work on the synthesis of new metal complexes with novel anticancer mechanisms.
Congrats to Nicolás for the publication of his article about the reduction of platinum prodrugs with deeply penetrating ultrasound radiation in Angew. Chem. Int. Ed.
Congrats to Axel for the acceptance of his review article about metal complexes and nanoparticles for photoacoustic imaging in ChemBioChem
Congrats to Nicolás for the acceptance of his review article about immunogenic cell death inducing metal complexes for cancer therapy in Angew. Chem. Int. Ed
Our publication about the application of rhenium complexes as cysteine-targeting warheads got accepted in J. Med. Chem.
Our study on the use of iridium complexes as immungenic cell death inducing photosensitizers for combined photodynamic therapy and immunotherapy got accepted in Chem. Sci.
Our paper on the encapsulation of platinum prodrugs into PC7A polymeric nanoparticles which are interacting by dual activation of the STING pathway for combined chemotherapy and immunotherapy got accepted in Adv. Sci.
Our study on the enantioselective synthesis and biological evaluation of rhenium tricarbonyl complexes as inhibitors for the SARS-CoV-2 main protease got accepted in Chem. Sci.
Our research study about the use of platinum complex containing tetrahedral DNA nanostructures for combined chemotherapy and immunotherapy got accepted in Adv. Mater.
Our publication about overcoming the pharmacological liabilites of carboxylic acids trough isosterism as inhibitors for the influenza endonuclease (enzymatic target for the flu) got accepted in ACS Med. Chem. Lett.
Welcome to Elizaveta Efanova who is joining the group for an internship!
Our paper about Ru(II) polypyridine bombesin conjugates for targeted photodynamic therapy got accepted in ChemBioChem
Welcome to Dain Jose who is joining the group for an internship!
Our paper about understanding and overcoming platinum-resistant tumors got accepted in Adv. Funct. Mater.
Founding of the Karges Group at the Ruhr-University Bochum